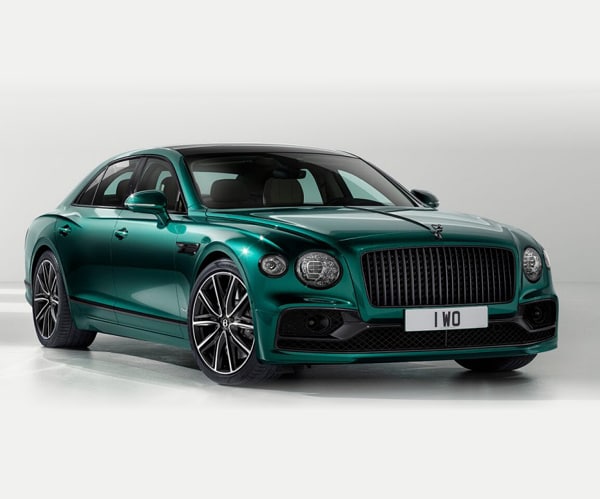 FLYING SPUR HYBRID
Prepare to take another stunning step on the journey towards an electric Bentley future. The new Flying Spur Hybrid showcases Bentley's ability to combine sustainable design with exquisite craftsmanship and truly effortless performance. Exhilarating, refined and crafted for the world we live in today – consider this the new standard for luxury hybrid cars.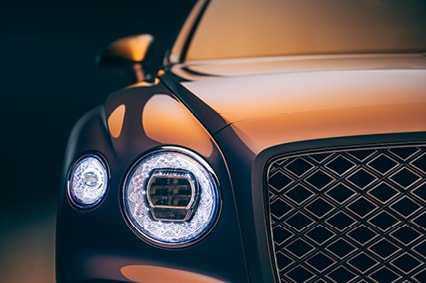 DESIGN
Crafted by hand at the factory in Crewe, the finish is everything you'd expect from a Bentley hybrid: in a word, unrivalled. Beautifully crafted veneers come together with the hide colors of your choice, in a cabin where space and light are simply more abundant than they are in lesser cars. The entire interior is crafted by hand, reflecting Bentley's peerless attention to detail – so whether you sit behind the wheel or behind the driver, every journey is truly luxurious.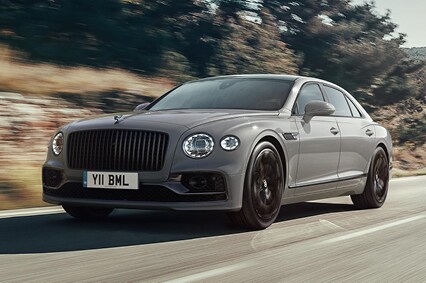 PERFORMANCE
0-60 mph in 4.1 seconds and a top speed of 177 mph, the petrol engine has been optimized for efficiency as well as performance, helping to make this car the most environmentally friendly Flying Spur ever built. But make no mistake – this is a phenomenally powerful luxury sedan.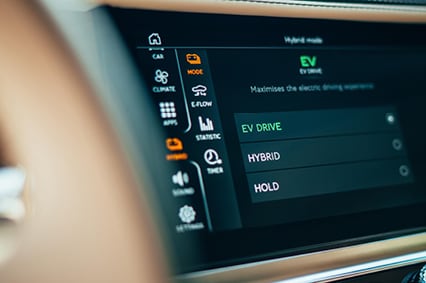 TECHNOLOGY
The Flying Spur Hybrid is a showcase of Bentley technology and a real step forward in luxury hybrid cars. Its combination of petrol and electric power means it can offer three driving modes. EV Drive mode allows you to make short journeys on electric power alone. Hybrid mode enables the car to toggle between the petrol engine and electric power, to make your journey as simple as possible. The third option is Hold mode, which strikes a different balance. Here, the car relies mainly on its petrol engine with some electric propulsion, balanced by regenerative braking to recoup battery power for when you really need it.
Make an Inquiry
* Indicates a required field