In the midst of what may be the craziest summer in recorded history, Bentley spread a message of positivity by designing and releasing (and quickly selling out) the extremely limited-edition Mulliner Bacalar. (We can thank Eleanor, a member of Bentley's own family, for her colorful, contest-winning rainbow design.)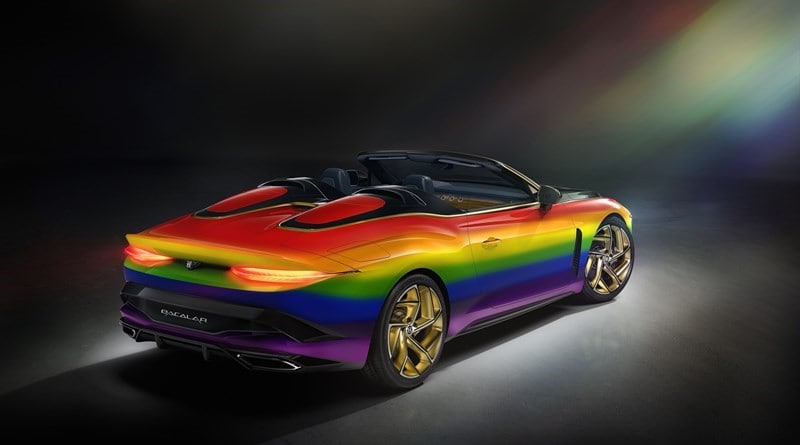 With just a dozen models produced in 2020, the vibrant Bacalar is undoubtedly, and unsurprisingly, the rarest two-door Bentley in history. In addition to its flashy exterior – that rainbow paintjob is a concept, not a design option, mind you – the Bacalar also features splashes of gold surrounding the wheel spokes, blue leather upholstery and a natural, dark-brown wood trim on the dash and door panels. Bentley's convertible Bacalar runs a 3.5-second 0-60 thanks to its 6.0L turbo-12, which makes 650 horsepower and torque in the 667-lb-ft range at a top speed north of 200 mph. It's truly a work of art.
Although all 12 of these magical Bacalars found homes, you have the unique opportunity to build your own Bentley at our Miami dealership using any of these 7 stunning ROYGBIV colors:
Dragon Red II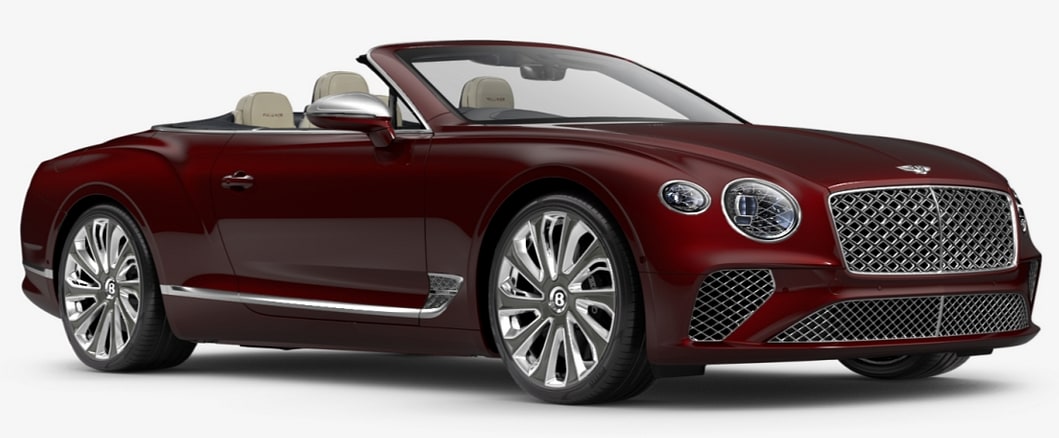 A searing shade that's specially created to suit the fiery, sporting character of the new Continental V8 models.
Orange Flame

Topped with a clear coat, cured and lathered with a 'mirror finish', Orange Flame makes the boldest of statements.
Yellow Flame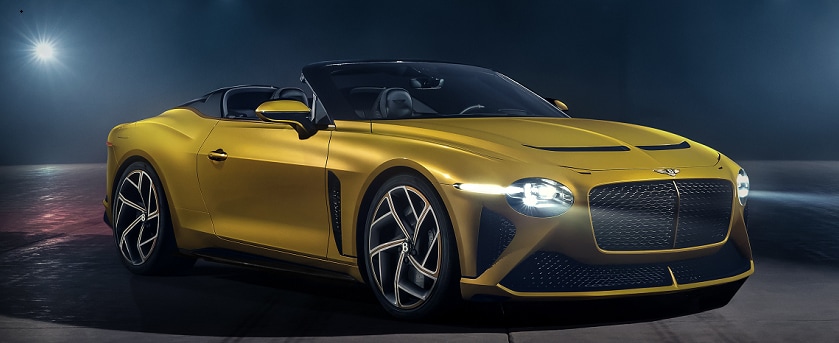 An exclusive Bacalar color, Yellow Flame intensifies the drama and contours of Bentley's most unique convertible.
Apple Green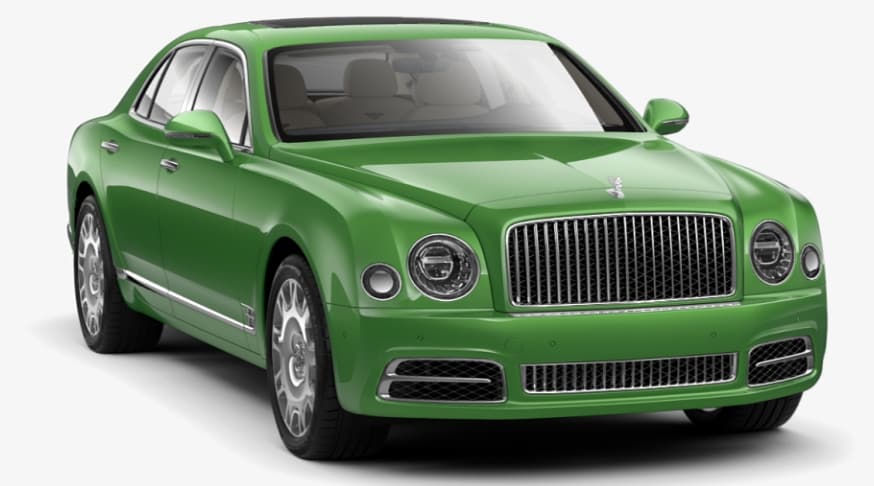 A fresh, modern hue in the green spectrum, Apple Green is a bespoke Bentley color that pops with confidence and allure.
Jetstream II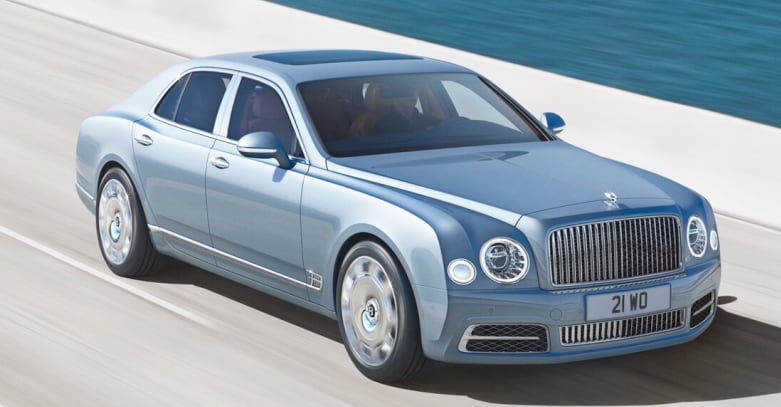 A light, and very fine, almost powder blue metallic finish that brings out the style lines of your Bentley perfectly and pairs brilliantly with Bentley's Blackline Specs.
Sequin Blue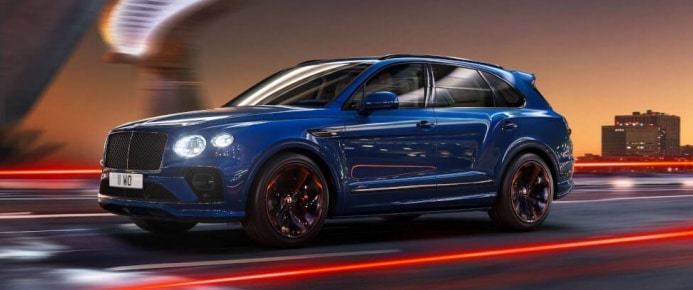 One of Bentley's most iconic colors, Sequin Blue is like a gorgeous, bespoke, indigo-tinted ball gown that you can't take your eyes off of.
Azure Purple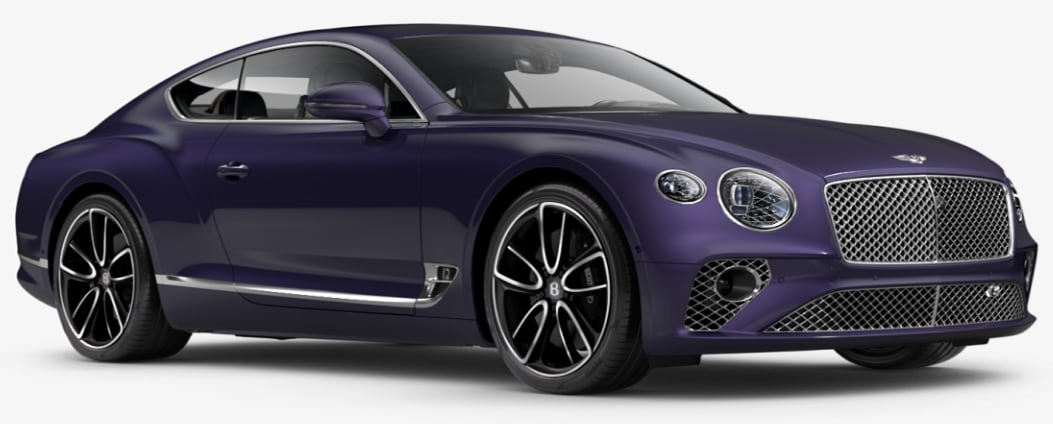 A dark and rich shade, with blue undertones, that evokes the unmistakable color of the spectacular African Violet flower.
In all, you can paint your new Bentley in over 80 solid colors and dozens of duo-tones, like Black Sapphire over Sequin Blue or Orange Flame over Magnolia. Essentially, you're only bound by your own imagination. Visit a Bentley dealer near you to start customizing your luxury vehicle today.
Bentley's COVID-19 Response
"One can enjoy a rainbow without necessarily forgetting the forces that made it." Bentley took Twain's words to heart during the summer, as they 3D-printed over 30,000 face shields and donated over 20,000 personal protective equipment to U.K. care homes and NHS facilities battling the COVID-19 pandemic. The most-sought after luxury car maker even supported their own employees' efforts via the Bentley 'Meals on 22-inch Wheels' meal delivery service, which provided food and medical supplies to local communities in need.
Our
South Florida Bentley dealership
is also helping our valued customers during these challenging times. Read our
full COVID-19 message
, which emphasizes the steps we're taking to ensure you're safe when visiting our showroom. And if you're uncomfortable with the thought of speaking to one of our Bentley salespeople in person, you can start the buying process with our
Curbside Concierge service
.
Want more details about building and
buying a Bentley in Miami
? Hey, we're always here to help. Contact Braman Bentley at (786) 577-5218 to discuss your wants, needs and everything in between.