Private South Florida clubs offer myriad high-class perks for members. From VIP bottle service and access to star-studded events, to gloriously manicured golf courses and exotic car shows, a membership at one of these exclusive establishments includes all the glitz and glamor one could wish for in a members-only club.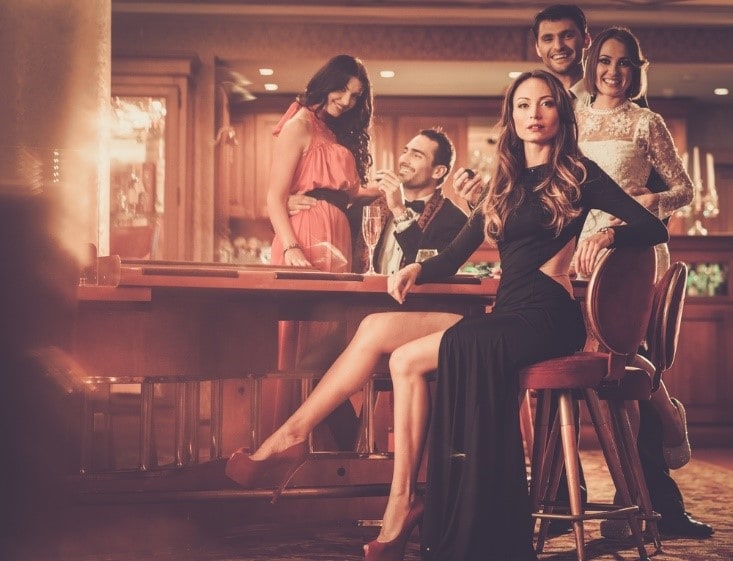 Find your place in the world – or at least in Miami. Explore your membership options at any of these posh clubs in South Florida.
1. South Florida Exotic Car Club
We start with one of our favorite members-only joints: South Florida Exotic Car Club. An offshoot of the Luxury Chamber of Commerce, one of South Florida's most heralded organizations, the South Florida Exotic Car Club brings those who love the finest automobiles together.
Membership guidelines dictate that you must own an exotic car valued at over $100,000 to be granted entry. This includes, of course, models like the Bentley Continental GT and Flying Spur, as well as many other exotic or import cars. Some of the clientele at our Miami Bentley dealership are and have been members since the club's inception.

2. Soho Beach House
Settled inside a gorgeous 15-story tower overlooking an equally gorgeous Miami Beach, the Soho Beach House has been one of the Art Deco district's shining gems since 1995. Featuring a relaxed atmosphere, the Soho club offers its members a pool, photo booth, private stretch of beach with complimentary wait service, beachbar, spa, grills and firepits, quiet library, and a 1940s, Cuban-inspired club bar.
Membership includes monthly events, discounts on South Florida hotels and housing, gym access, and world-class restaurants. Members of Soho are typically younger and work in the film, fashion and music world; in fact, members under the age of 27 pay less for House membership.
3. Fisher Island Club
Accessible only by a South Beach ferry or private boat, Fisher Island is one of South Florida's premier residential communities. With over 800 homes spread across 216 acres, the island is both close enough to Miami's vivacious nightlife and far enough away to see stars through its Victor Arsidi Observatory Ash Dome. What a sight!
Fisher Island Club membership includes access to fine dining restaurants, spas and salons, private beaches, the extraordinary Vanderbilt Theater and Mansion Pool, a 9-hole P.B. Dye Championship golf course, over a dozen tennis and racquet ball courts, and an on-site aviary and the aforementioned observatory. Property owners can become members, and a select few non-property owners can apply for annual membership.
4. Hillsboro Club
Since 1925, the Hillsboro Club has been a lovely escape for weary travelers across the world. Nestled along the coastline near Pompano Beach, Hillsboro is home to 15 acres of tropical beach and landscapes, as well as an extravagant, "Florida-style" hotel with 144 rooms and suites. You've not experienced a luxury getaway until you've stayed at Hillsboro.
A Hillsboro Club membership includes access to several tennis courts, private cottages and beach cabanas, steam rooms, mini golf, and unimpeded balcony views of the Atlantic. It's also an ideal place to have your destination wedding!
5. British Women's Club of Boca Raton
For more than a decade, the British Women's Club of Boca Raton has been amassing one of the largest female communities in South Florida – and they're all Brits! All BWCBR members meet monthly for dinner, events and general socialization. (Oh, and there are typically plenty of holiday parties planned.)
Rules for BWCBR membership are simple: You must live in the South Florida region, be a female and be born in the UK or a British-operated territory.
6. Lauderdale Yacht Club
Hidden away in Fort Lauderdale, the private Lauderdale Yacht Club is a family-friendly, members-only establishment for, of course, yacht owners and boating aficionados.
Yacht Club membership includes several amenities, such as sailing programs, tennis courts, an Olympic-sized pool, and a full-service clubhouse. Boating and sailing classes, taught by licensed boaters and coaches, are perhaps the best perks to LYC membership. However, in keeping with their tradition since in 1938, LYC members are invited to join only by current members or leaders.
7. Tower Club
The Tower Club in Ft. Lauderdale caters to business owners, professionals and entrepreneurs in South Florida and across the globe. Over $600 million has been invested in the members-only network of clubs in recent years, which is a testament to its exclusive community and their dedication to professional growth.
All members of Tower Club benefit from national tournaments, regular events and conferences, charitable endeavors, golf courses, and a plethora of various networking opportunities. Membership also extends to the worldwide ClubCorp family of 300-plus properties and more than 1,000 hotels and resorts.
8. Frenchman's Creek Beach and Country Club
Gain a sense of belonging at Frenchman's in Palm Beach Gardens. Known for its first-class amenities and service, Frenchman's Creek Beach and Country Club is strictly a residents-only establishment, so you must own property to gain entry.
However, members can take advantage of some of the coolest perks on this list, aside from the typical luxury clubhouse lineup (spas, beaches and pools, for example) and a deepwater marina for yachts. Your membership also includes regular children's programs and activities, special events, a daily shuttle service, two championship 18-hole golf courses, a Sommelier Club, and unrivaled concierge treatment.
9. 1 Beach Club
An oceanfront retreat and playground, 1 Beach Club gives its members a truly "1-of-a-kind experience" complete with all the gorgeous sights and sites you'd expect from a private South Beach resort.
All 1 Beach Club members gain reservation-accepted beach access with waiting service, an all-inclusive fitness center and childcare area, Mind and Movement classes, Cabana Pool access, complimentary valet, and discount pricing on food and drink.
10. British Car Club of Miami
Do you adore British export cars as much as we do? Are you the owner of a Bentley or another English-bred vehicle? If so, consider applying to be a member of South Florida's own British Car Club of Miami. The BCCM hosts and participates in several car shows and activities each year, providing car enthusiasts across Florida the opportunity to discuss their love of British classics – Bentley vehicles included.
Founded in 2003, the BCCM has grown slowly, having only 150 contributors on its list of active members in Miami-Dade, Broward and Monroe counties. There are no formal meetings to attend, dues to pay, or rules to follow as a BCCM member.
Want to take your BCCM membership further? Make Bentley Miami your preferred exotic car dealer in South Florida. We sell new and used Bentley vehicles and other import cars, and our Bentley Service Department is here to help you maintain your pride and joy.
Contact Bentley Miami at (786) 577-5218 to speak with a member of our sales or service team. Our ultra-luxury auto dealership is located at 2060 Biscayne Blvd in Miami, FL.