Even after 100 years, Bentley, with its new and grandiose Bentayga SUV, continues to prove it can add its own uniquely exciting spin to any auto market and trend. The 2020 Bentley Bentayga is a reconceptualized SUV that has been crafted to redefine the luxury SUV world, enabling drivers to explore every road, every trail, and every twist and turn with exquisite panache.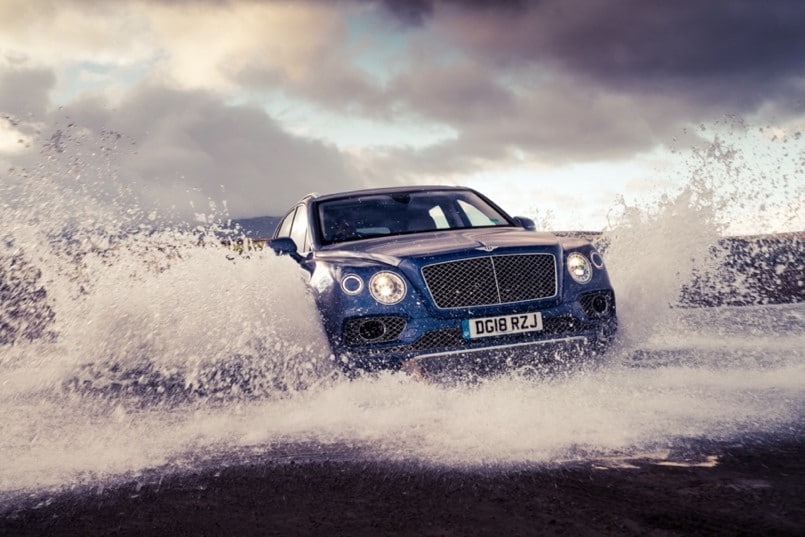 The first Bentayga SUV was launched in 2015 and was named after the Roque Bentayga. Located on the island of Gran Canaria, Spain, the Rogue Bentayga nature preserve and its namesake rock formation represent the pinnacle of pure bliss. Bentley's exquisite SUV, therefore, has followed suit. Since its initial launch, meticulous effort has been put into refining each subsequent Bentayga. The result: A 2020 luxury SUV that holds nothing back.
The second-generation Bentayga is available at our Miami Bentley dealership now. Before you swing by and take a test drive, here are a few notable features and new additions you can expect in your 2020 Bentayga.
Bentayga Models & Trims
This ever-so-luxurious SUV provides an extraordinary driving experience with a wide range of fully customizable trim level options:
Bentayga Speed

- Dynamic W12 power to reach a top speed of 190 mph – one of the fastest SUVs on the planet

Bentayga V8

- Dynamic sporting edge

Bentayga V8 Design

- Bold, contemporary aesthetics abound

Bentayga Hybrid

- Bentley's first-ever luxury plug-in hybrid

Bentayga Diesel

- The world's most refined 8-cylinder diesel engine can travel more than 600 miles on one tank of fuel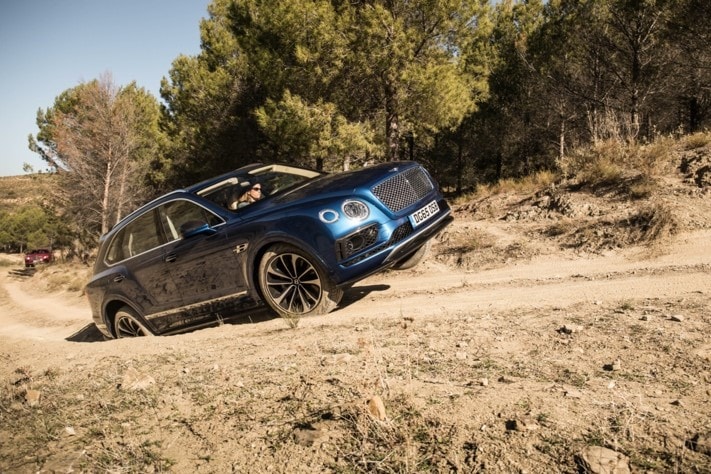 Bentayga Features
The new Bentayga SUV has a few changes for its 2020 model year. First, the 2020 Bentley Bentayga now offers a hybrid powertrain consisting of a V-6 engine and an electric motor. It's the automaker's very first hybrid SUV. Its signature, seamless design, with an advanced exterior, offers a new take on Bentley's irreplaceable, striking detail. Although a new model, it's unmistakably a Bentley Bentayga.
Finished with luxurious leathers, real wood trim and gorgeous metal accents, the Bentayga lives up to its exotic branding. The Bentayga previously offered a five-seat arrangement; the 2020 model now has the option of a seven-seat (three-row) configuration or a standard four- or five-seat setup. This provides a generous amount of space for all your passengers.

All Bentayga models come with a luxe 10.9-inch touchscreen with retina display, digital or satellite radio, Bentley Signature Audio, and the City Specification safety package (Park Assist, Top View Camera, Pedestrian Warning, Rear Crossing Traffic Warning, City Safeguard).
Optional features include built-in navigation, Apple CarPlay and Android Auto compatibility, two 10.2-inch rear-seat entertainment display screens, several USB Type-C ports, digital TV, an updated Touch Screen Remote system, a 20-speaker premium audio system, and more.
Speak with your South Florida Bentley dealership for a full breakdown of Bentayga features, both optional and standard, as you begin to build yours from scratch.
Build Your New Bentley Bentayga In Miami
Looking to find or create your new 2020 Bentayga in South Florida? Complete your finance application and contact Bentley Miami at 786-577-5225 to begin designing your luxury SUV. Our Bentley dealership is located at 2060 Biscayne Blvd in Miami, and we're always happy to assist you.