As it enters its second century of uber-luxury automaking, Bentley has charted a visionary course toward sustainability, while maintaining its reputation for premium luxury and exceptional performance. The company recently revealed more details of its "Beyond100" strategy, which includes becoming "an end-to-end carbon neutral" organization within the next decade.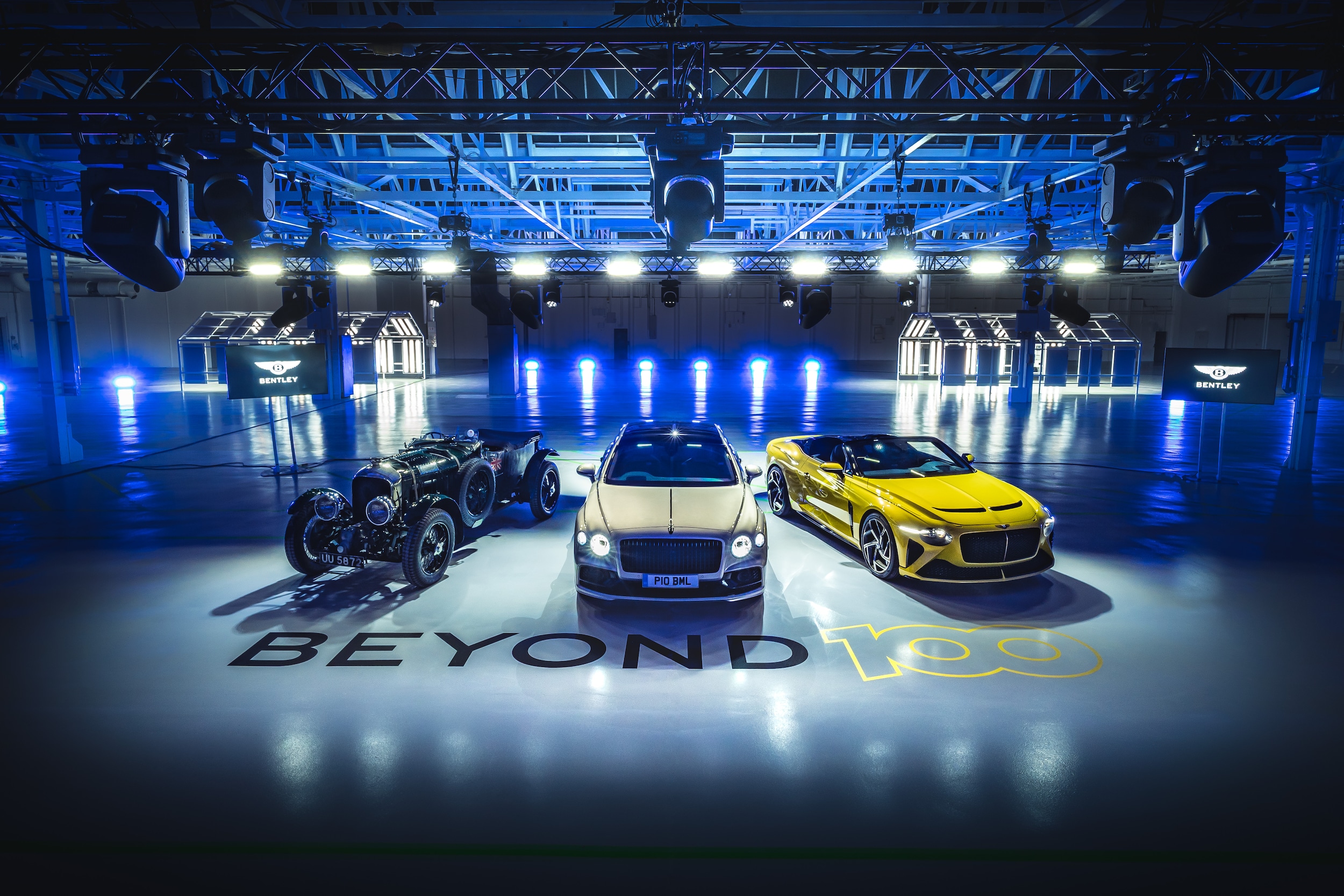 The Push Toward All-Electric Vehicles
The shift in strategy is a significant one, as Bentley is currently the world's largest producer of 12-cylinder gasoline engines. All such engines are to be phased out in favor of hybrid-electric engines by 2026, with an eye toward full-electric power in all Bentley production vehicles by 2030.
The transition is slated to ramp up soon, with two plug-in hybrid electric vehicles (PHEV) set to be released in 2021. The next phase, set for completion in 2023, will push for all Bentley model lines to have a hybrid version available. 2025 will see the introduction of Bentley's first "cradle-to-grave-carbon-neutral-car," though it remains to be seen if this will be an electric version of an existing model or an entirely new creation.
What Progress Has Bentley Made So Far?
Plenty. Bentley gave a glimpse of its electric future in 2019 when it revealed the EXP 100 GT, a mind-blowingly futuristic, all-electric concept car meant to represent "the Grand Tourer of 2035." Sustainable features included in the concept include:
C

opper-infused wood from naturally fallen trees preserved in peat bogs

Leather-like seating material sourced from wine-making byproducts rather than animals

Traditionally produced wool carpeting

An all-electric battery with range of 400-plus miles "within the next 15 years"

0-60 acceleration in less than 2.5 seconds (OK, not exactly relevant to sustainability, but still awesome)
The Bentley production facility in Crewe, England became the UK's first auto factory to be certified carbon-neutral in 2019. Bentley is in the process of auditing its suppliers to verify sustainability and will reduce its own carbon footprint over the next four years by focusing on reducing energy consumption, CO2 emissions, wastewater, and solvents while making their operations "plastic neutral." The net result will make the factory "climate positive" by 2030.
The Future of Bentley Miami is Exciting, but the Present is Exquisite
At our Bentley dealership in Miami, we're always thrilled to see and hear the latest new products from our parent company across the pond, and developments to come from Bentley100 are certain to bring more excitement in the not-too-distant future. For now, the latest new Bentley models are here to invigorate your senses at Braman Miami, including the new 2021 Bentayga, Continental GT, and Flying Spur. Stop in to experience the majesty of these exotic SUVS and sedans (including certified pre-owned Bentley vehicles) and find the Bentley vehicle that is truly right for you.
Sources:
https://www.bentleymedia.com/en/newsitem/1156-bentley-motors-outlines-beyond100-strategy-targeting-sustainable-luxury-mobility-leadership
https://www.caranddriver.com/news/a28339028/bentley-exp-100-gt-photos-info/